Given the fact that pretty much everyone has a smartphone or a tablet nowadays, it makes sense for even the fish finder industry to move with the times and introduce fish finding apps for such devices. Not only are these smartphone fish finders very convenient to use, the fact that they do not need a screen for their display means that they are very competitively priced and are often much cheaper than buying a conventional fish finder.
As the technology evolves, manufactures are adding more and more options to these smartphone apps and the future for smart fish finders looks pretty exciting right now. That being said, here's a list of the 3 best smartphone fish finders.
Deeper
Available for both Android and iOS devices, Deeper can work to depths of up to 140 ft and provides the user with information about not just fish density but also other useful things like water temperature, weather forecast and sunrise/sunset & moonrise/moonset infos.
For those of us who liked to go on long fishing trips, the device comes with it's own car charger meaning that there's no need to look for an electrical outlet to charge it. Deeper connects to your smartphone via Bluetooth and the ability to access all the data on the screen of a state of the art screen is an absolute pleasure.
FishHunter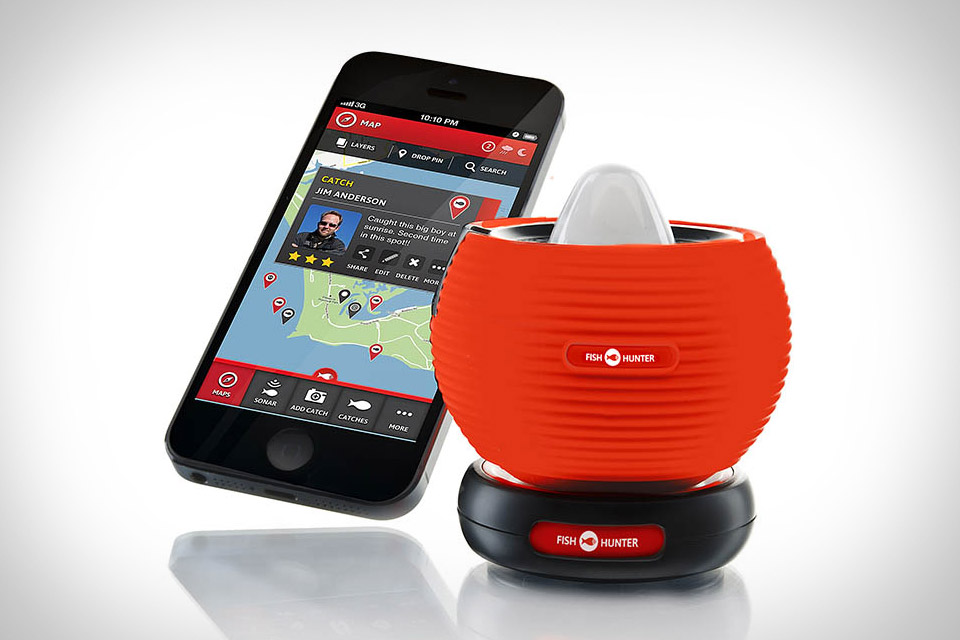 Functioning within a 80 ft Bluetooth range, the Fishhunter uses military grade transducer technology that works flawlessly with both iOS and Android devices. There's no installation required and it works for all kinds of fishing environments whether rivers, ponds, sea or even ice. With a 7 to 9 hour battery life this little gem is sure to please even the most ardent of fishing enthusiasts. If you shut off other resource hogging apps on your smart device then the battery time is sure to go up even further.
iBobber
With a sub $100 price, it's easy to see why many new fishermen are attracted to iBobber's newest offering for 2014. A must have tool for budding enthusiasts, the iBobber works flawlessly within the 100 ft range and the app even lets you GPS tag your favorite hotspots. You also have the ability to log many details of your fishing trips or share them on various social media platforms with your friends.
Another nifty feature of the app is the integration of a fish alarm, which means that you don't need to constantly keep looking at the screen to study the readings. You can sit back and open a cold one and once iBobber's detected a fishing hotspot the fish alarm goes off alerting you to the possibilities that lie ahead. It even goes a step ahead and shows the fish in two different sizes (under and over 15").
The use of smartphones for fish finding is clearly the way of the future. For now it's not only a great economical way to get your hands on a fish finder, such apps are an absolute must for any fishing enthusiasts who own a smartphone or a tablet. I found some useful websites about fish finder, but this is the one I feel it has quite a lot up-to-date information about fish finders: Marine Electronic Center.